An Industry Leader in Traffic Poles
Polefab rounds out its industry leading traffic pole offering to our customers by adding the Octagonal Traffic pole series used when our sectional poles are not specified, making Polefab the only 'one stop traffic shop' in Canada.
Paired with aluminum arms, pods, and pre set anchors, Polefab can supply all your traffic needs and deliver at one time, in order to streamline your order-ing process.

8300 series poles
Pedestrian poles
229(9")BCD for 19mm bolts
Post top/top cap option
4"x12" reinforced hand hole frame
Pre set anchor cage available
8500/8600 series poles
Traffic poles
396-406mm BCD for 32mm bolts
Top cap included
Poles over 24' include pole top arm drilling
4"x12" reinforced hand hole frame
Pre set anchor cage available
For maximum arm spans, contact factory sales member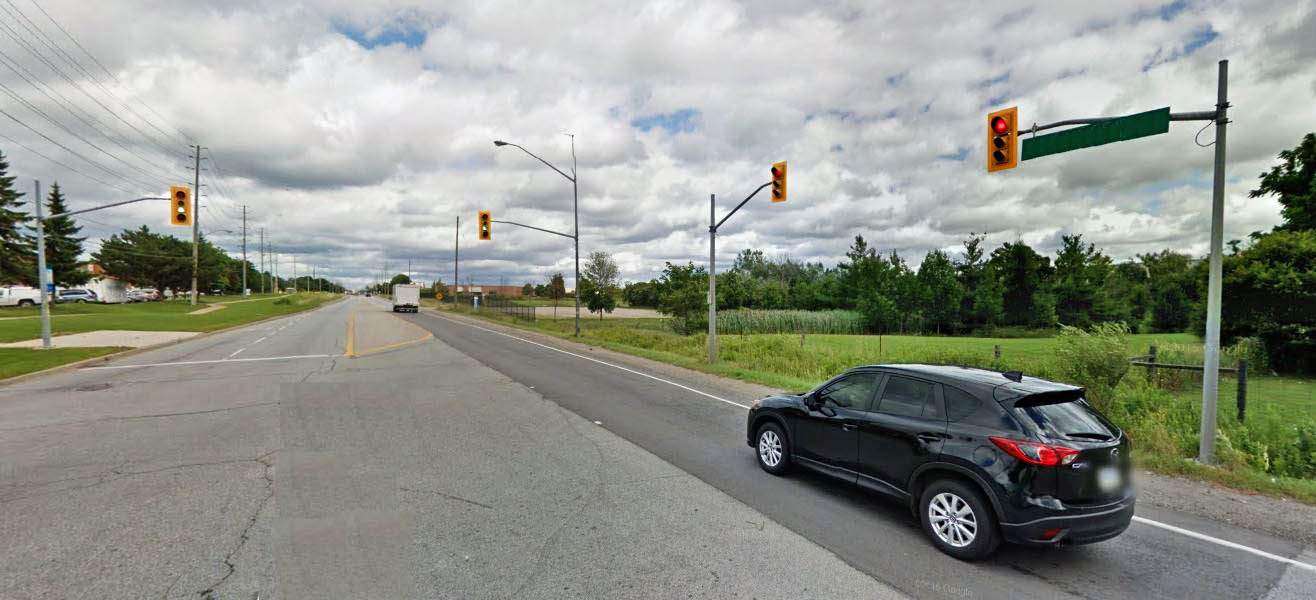 Polefab meets the requirements to supply Metro Traffic Poles
Meeting the requirements of Metro Specifications TTS 805.200 (Jan12), and Drawing #805.050, Polefab confirms conformance to supply Metro Traffic Poles.
Polefab also conforms to CSA W47 & CWB W59, fully approved. Call us today for more information and pricing.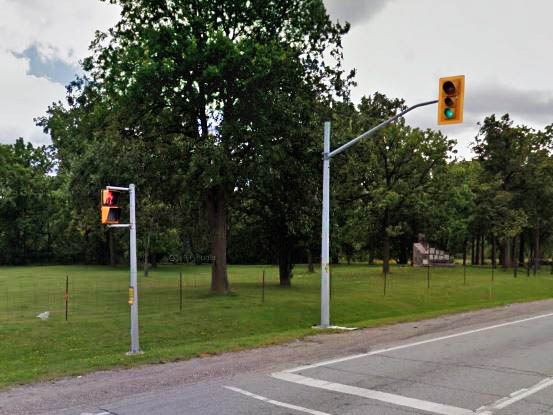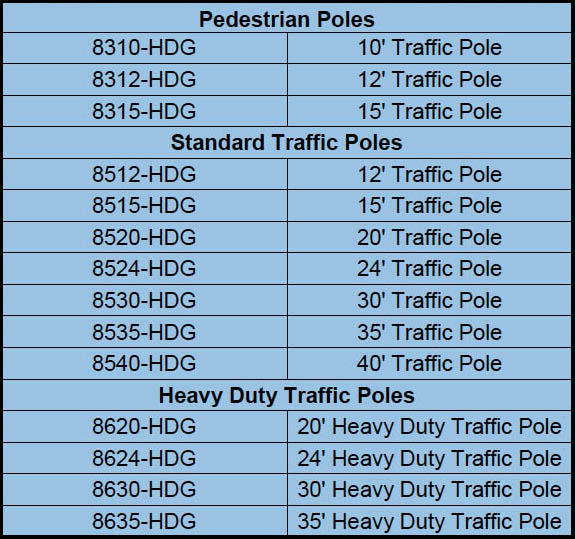 Aluminum Traffic Arms & Steel Pods
Polefab has developed a new round pod mount to alleviate the problems caused by pods made for octagonal traffic poles, and provides a safer solution for your round sectional steel poles. Round pods offer the security of assuring your arm pods will not deform sectional poles, causing potential long term issues. These round pods are custom fabricated to meet the specific tapers of sectional poles, and fit aluminum arms.
Pods can be painted to match poles, and fit OPSD 2453, 2422 & region specific poles. Call Pole-fab for your pods & arms, and buy your package from a single source.
Also available are aluminum arms in lengths from 4' to 22' in natural brushed aluminum. The arms can be painted to match our poles when desired, in our standard Polecoat & Powdercoat-ing.
Polefab is pleased to provide you a full service once stop opportunity for your poles and arms.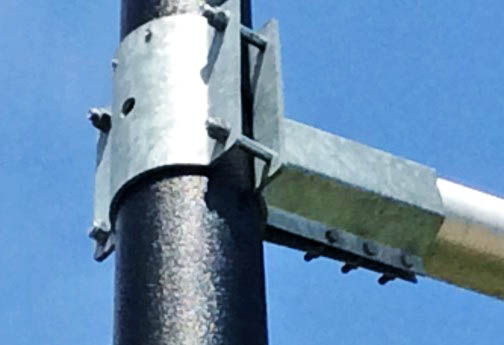 Features
Fit Sectional steel poles
Guaranteed fit
Light weight
Paintable/coating available
Stocking Popular sizes
Round pod arm mounts do not pinch poles, and offer a better installation solution, assuring no deformation of poles, and reduce maintenance to retighten loose hardware.