Solar
POLEFAB COMMERCIAL AND RESIDENTIAL SOLAR SUPPORT STRUCTURES
Polefab Solar is dedicated to the design and manufacture of high quality support structures for solar panel projects. Our facility can quickly, efficiently and competitively manufacture custom support poles for a wide variety of solar project applications ranging from small scale fixed residential to large multi-panel tracking installations.
Polefab Solar products are hot dipped zinc galvanized and are designed and manufactured in strict accordance with Canadian Welding Bureau standards. Ensure that your substantial long term commitment to solar technology is supported by products that will protect your investment. Please contact us directly at operations@polefab.com to discuss your project requirements.
Polefab Solar, Standing the Test of Time.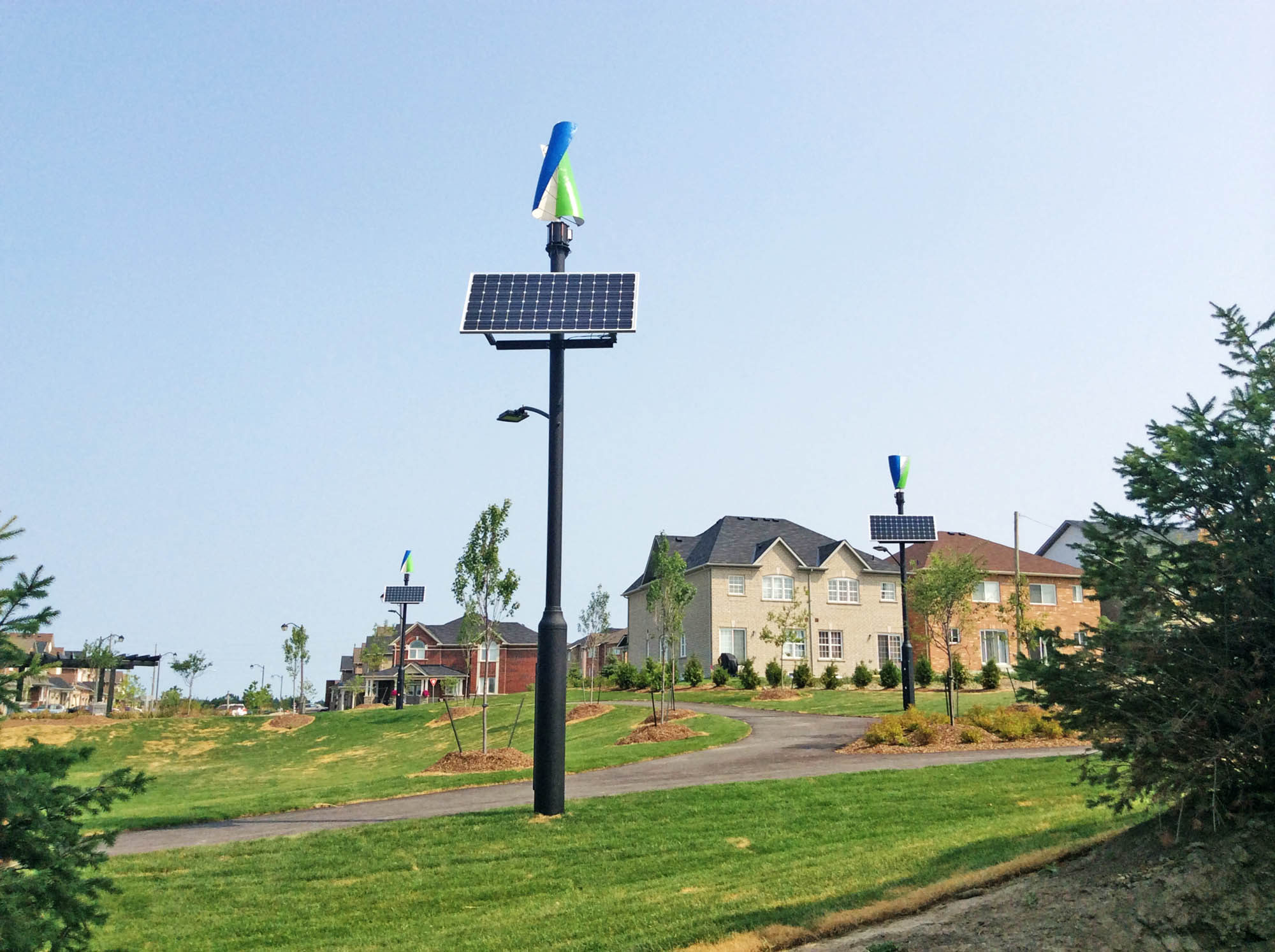 HYBRID, DECORATIVE, SECTIONAL, INNOVATIVE.
Designed and engineered for solar and/or vertical axis wind turbine off the grid power generation and storage
Self contained, secure internal battery and control storage
Sectional design delivers ease of shipping, storage, and installation
Base mount and direct burial options
Accomodates up to 4 deep cycle solar batteries plus control/communication modules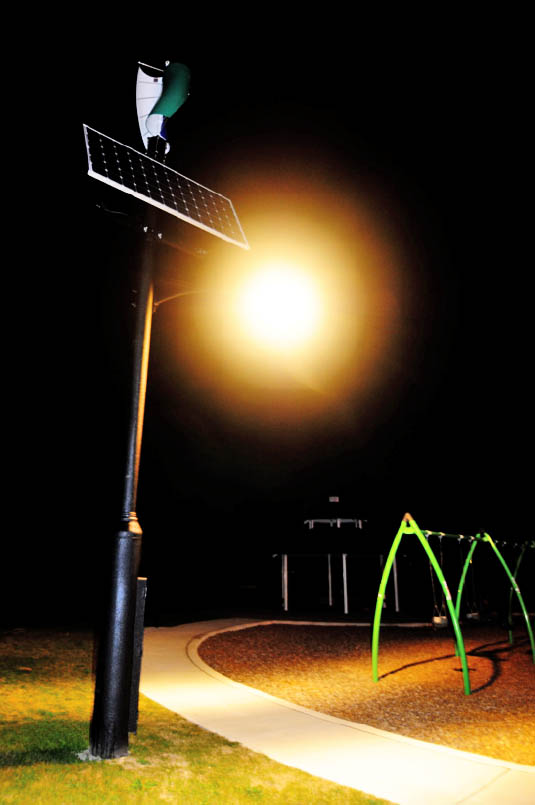 OFF GRID APPLICATIONS
LED Lighting for roadway, path and walkways, parks
Security applications for monitoring, surveillance, communications
Commercial/Industrial switch and process control activation
Wi-Fi network support
Back-up power during grid interruptions/failures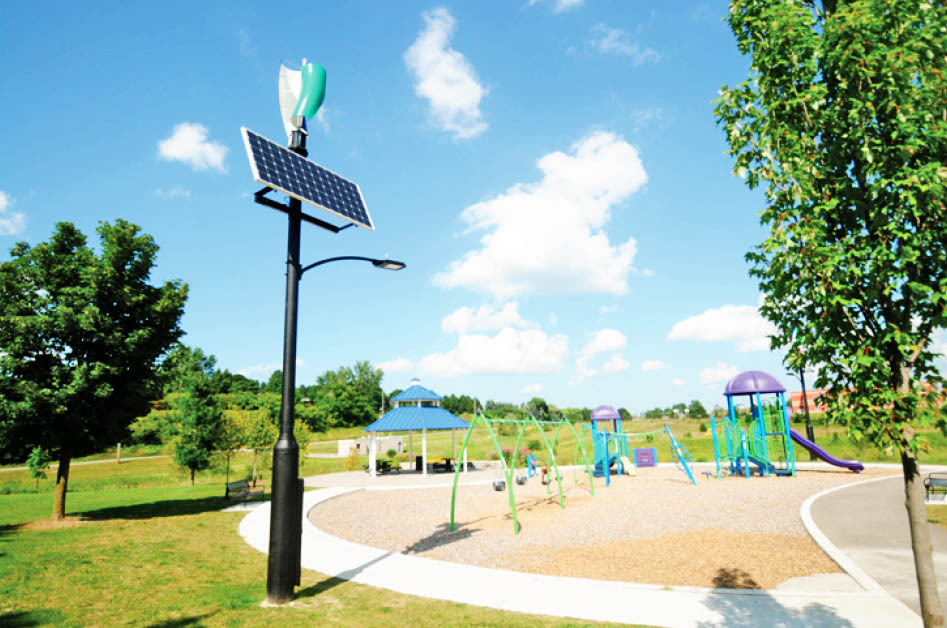 SPECIFICATIONS
Light weight – 24' (7.3 m) weighs only 330 lbs (150 kg)
Height can be adjusted to fit required application
Hot dipped zinc galvanized for long service life
Adaptors available for retrofit to existing in-ground foundations
Available with PoleCoat decorative and protective coating system
Subject to registered Canadian and pending US patent protection